Paintings in a very distinctive contemporary and graphic style, inspired by the beauty and form of the North Norfolk coast and countryside.  The bold structure and use of strong colour blocks are reminiscent of children's fairytale illustration or the seaside postcards of an earlier age.
Latest Works
A selection of my recent works
This large canvas of 'Cromer Twilight' is going to be part of my next exhibition at The Garden House Gallery in Cromer, from 21st to 27th September 2020. It will join about sixteen other original pieces, all of which are for...
read more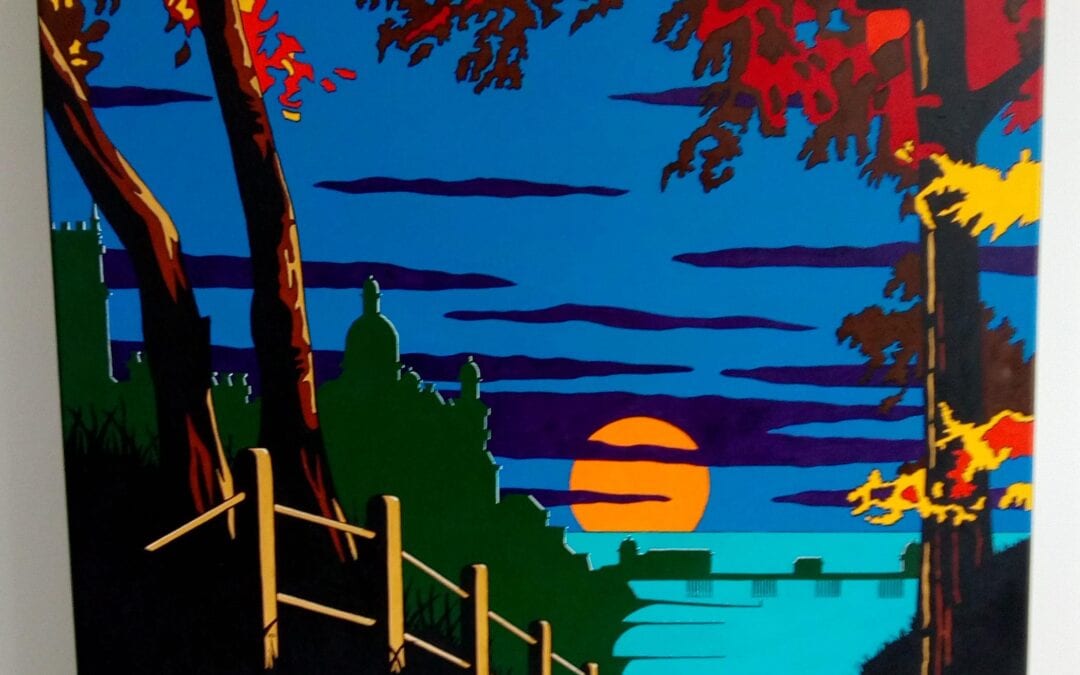 I've just completed this version of Cromer Autumn on canvas. To make the image I used a triple primed medium grain canvas and painted with Royal Talens gouache and an Edding fine outliner. The whole image was then protected with two light applications of spray...
read more